Welcome to the Jacksonville Safety Surfacing Team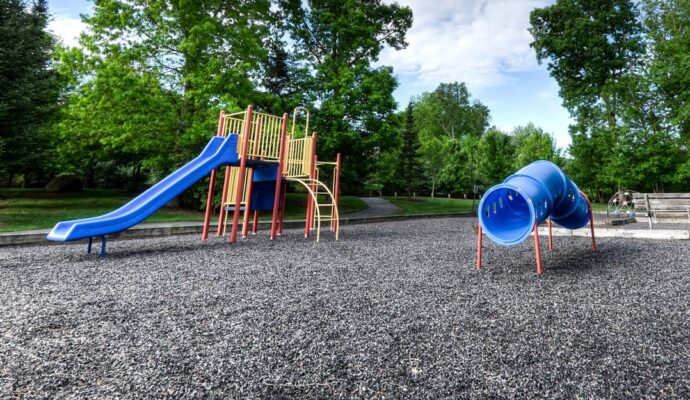 Safety surfacing is no longer a luxury. It's become a necessity in the entire country. Whether it's the gym, zoo, theme parks, playgrounds, courtyards, or anywhere else, it can be dangerous if the flooring is harder than it should be. And this leads to concussions, fractures, and other injuries across the country. The solution to this issue is safety surfacing. And this is where Jacksonville Safety Surfacing can help. We're a full-service safety surfacing company serving the entire country for quite a long time. We help install safety surfacing materials, but we also help our customers choose the right one.
One can choose from EPDM rubber, bonded rubber, bonded rubber mulch, synthetic grass, synthetic turf, PIP rubber, and even rubber tiles at our facility. All these safety surfacing materials have different benefits but satisfy the basic purpose. And, we'll help you choose one as per your requirements.  If you need the best safety surfacing services, please reach out. Also, read along to know what services do we offer within the country.
Services we offer
---
Safety Surfacing Services
Safety surfacing is the process wherein a layer of safety surfacing or protective material is installed or laid over an existing hard surface. The basic purpose of doing this is to add a cushion, reduce the fall impact, and increase the shock-absorbing properties of the surface. Other benefits include long life, less maintenance, better appearance, etc. You might wonder how safety surfacing materials offer protection. The logic is quite simple; most of the time, the safety surfacing material is made from rubber which is naturally Shock absorbing in nature. And when something is shock-absorbing in nature, it takes in maximum impact of the fall, saving the one who fells from serious injuries. Let's now learn about what materials can you choose from:
Why choose Jacksonville Safety Surfacing for Safety Surfacing services?
---
Our company has been helping individuals install safety surfacing materials for quite a long time. We have skilled professionals who have the right skills required to perfectly install safety surfacing materials. It's the reason why we're the top safety surfacing company in Jacksonville and in the entire country. Here's why you must choose our company comes to us:
Contact Us
The Jacksonville Safety Surfacing is one of the top safety surfacing companies in the entire country for several reasons. Top-quality, safe materials, best installation, affordable services being some examples. So, we're a safety surfacing company you can rely on within the country.
If you need safety surfacing done, which not only protects but looks good and stays intact for extended intervals, contact us now. You can book quotes within minutes and get the estimates ASAP. So, get in touch now!
Below is our list of additional services: