Learn More About the Jacksonville Safety Surfacing Team Today

No matter what type of ground or area you possess, safety can't be neglected, especially when concerned with children and aged people. With safety surfacing, you can easily improve the safety and aesthetic appeal of your ground. 
Our company provides various safety surfacing to help you up the safety of the ground. We have been offering safety surfacing services in the entire country for years. Not only do we hold a good reputation but also stand out in the competitive market. You can have access to our services just by enrolling in our company.  We provide top-quality products without asking for heavy prices. Reach us to get free estimates and quotes. Don't know who we are? Well, read along to know more.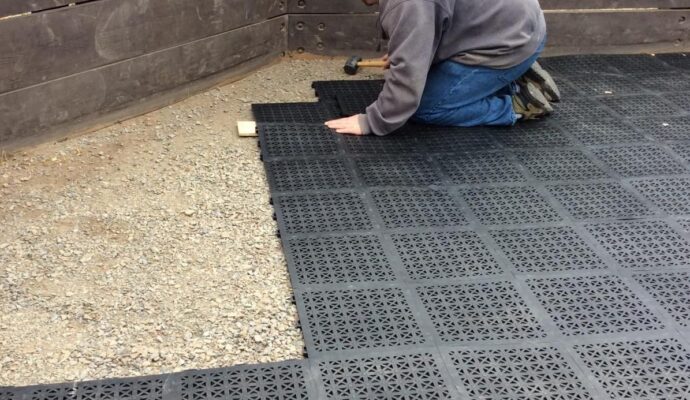 Who are we?
We're Jacksonville Safety Surfacing – a full-service safety surfacing company offering top-class safety surfacing services within the country. We have reliable and skilled professionals who can help you install a variety of safety surfacing materials. Find the services we offer below: –
Services we offer
---
Safety surfacing services: To reduce the risk of injuries, it's vital to add a proper layering system over the surfaces. Safety surfacing, when installed over the ground, provides a fine grip to ensure safety. Generally, synthetic turf, rubber layering are highly recommended options.  It easily gets incorporated into playgrounds, parks, or any other surface. It possesses a high coefficient of friction which further helps in reducing the risk of injuries. Safety surfacing systems have a number of benefits if interested, grab the lucky chance.
Poured-In-Place Rubber:  It is a versatile combination of two coatings made from recycled styrene-butadiene rubber. It gives a pleasant aromatic look to the place. It can easily handle high traffic without getting damaged. It's the reason PIP Rubber is highly accessible to customers.  Additionally, it is a durable and long-lasting solution for a wide range of grounds. The rubber granules are poured down smoothly to give a uniform surface.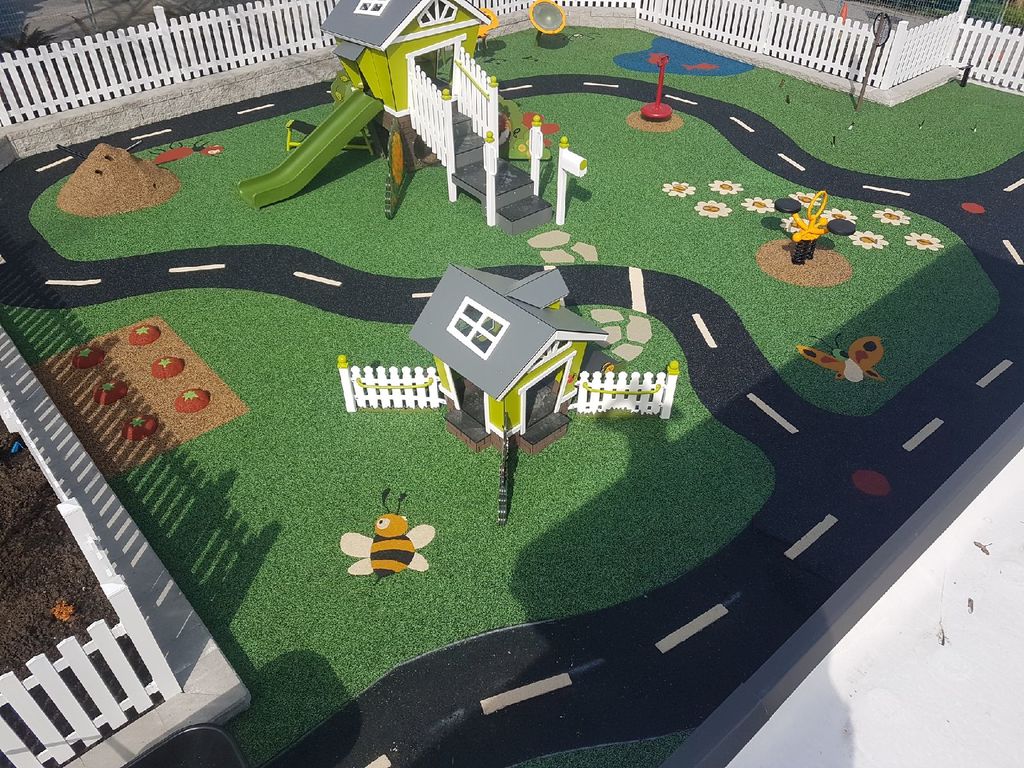 Synthetic turf: It is a cost-effective option. Playgrounds or sports fields with synthetic turf save the cost of fertilizers, irrigation, cleaning, etc. it is a highly recommended option for professional sports like football, hockey, basketball, etc. nowadays, it has also been established in local parks, gardens, etc.
Synthetic Grass: Synthetic grass is usually installed on residential areas like lawns, gardens. It looks exactly like natural grass but is easy to maintain and. Also, it remains lush green all year long without needing any pesticide or causing any infections.  
Bonded Rubber: It's a better version of poured rubber, is more resilient, durable, and absorbs more impact.
EPDM Rubber: It's a complex rubber compound that is meant for playgrounds, running tracks and parks,
Bonded Rubber Mulch: This is an alternative to asphalt or wood, much of which remains there for long without getting displaced.
Why Choose us?
Jacksonville Safety Surfacing has been in the industry for quite a long time. And since the beginning, we have delivered the best possible safety surfacing. So, you can trust us and our services. Also, we're affordable and offer a guarantee on the products we offer. Call now for the best Safety Surfacing experience in the country.
Below is our list of additional services: