Jacksonville's Best Bonded Rubber Mulch Installation Services

Bonded rubber mulch is a single-layered system made up of shredded pieces of rubber. This is sometimes called resin-bound rubber mulch because the pieces are compressed together and appear glued. This is most widely used for playground surfacing as it is soft and provides a cushion-like surface for playing and walking. Our company Jacksonville Safety Surfacing helps in installing bonded rubber mulch over a variety of surfaces. We have ample experience and are trying to improve in our work so that we can come out with the best.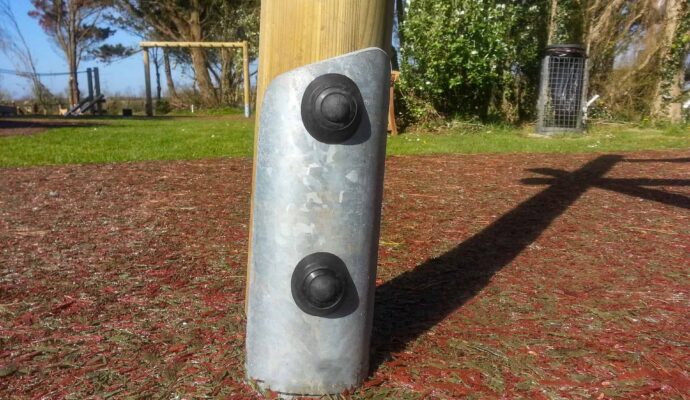 What is Bonded Rubber Mulch?
Bonded rubber mulch is mostly used for landscaping, playgrounds, and parks. Like other materials, this is, too, safe for children. This ADA compliant, which means this is handicap accessible. After installation, this may smell for 2-3 days like the smell of your brand-new sneakers.
But after some time, there is no such smell. The size of the nuggets, on average, ranges from 10mm-32mm. They can be installed over concrete or asphalt surfaces. It can be installed over grass too. They're available in seven unique colors, and they can be mixed to make a new color. This is IPEMA certified. Bonded rubber mulch usually has a 5-year warranty period.
Fields of application:
Playgrounds

Kids parks

Horse areas

Schools

Nurseries

Landscaping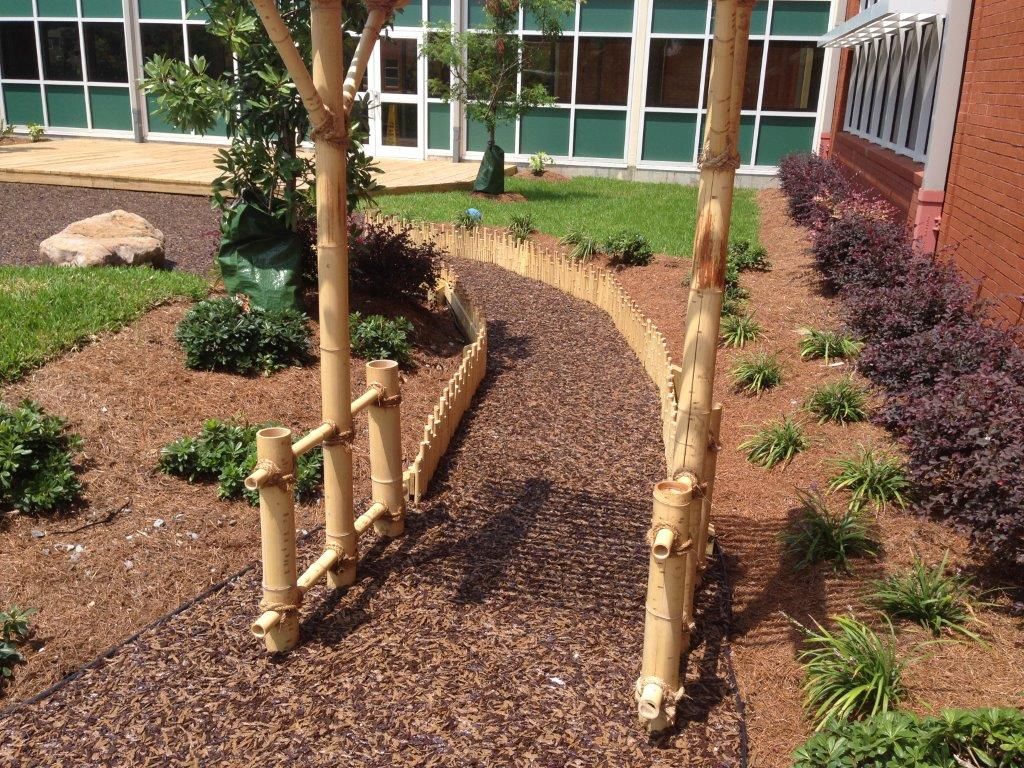 Does Bonded Rubber Mulch Stink?
Bonded rubber mulch doesn't rot and stinks. It may give a smell for 2 -3 days after its installation. It may give a faint rubbery smell when you hold it close to your nose, but otherwise, there is no such smell. This will not leave any smell or stain on your children's clothes unless it is untreated rubber mulch.
If you use undyed or unsealed mulch, it will definitely leave a black stain on your clothing, so we recommend you don't use unsealed or untreated rubber mulch.
Does rubber mulch smells when it's wet?
No, Bonded rubber mulch doesn't stink when it's wet because it is water-resistant. Rubber is nonporous, so it doesn't absorb water which further prevents the growth of fungus or plants. So, you are free to water your plants or play without caring about the smell. It doesn't let the water evaporate easily, so your plants and soil get water for a longer time.
Why should you prefer Bonded Rubber Mulch?
---
Bonded rubber mulch works well in every type of weather. This is slip-resistant and prevents any slips.

This is available in a variety range of colors and will give an aesthetic appeal to your eyes. The colors available will brighten up the play area or playground, which will attract your children to play. This also suits the Critical Fall Height (CFH) of the equipment.

Bonded rubber mulch is free from any harmful chemicals and 100% recycled. It is safe for children and doesn't cause any infection or allergies. This is safe for persons with sensitive skin and doesn't cause any irritation to the skin.

Bonded rubber mulch is easier and quicker to install. Professionals can install it in about one day according to the size of the playground.

This is beneficial for soils and plants as it is nonporous and doesn't allow water to evaporate easily. This also acts as a weed barrier and further prevents fungus growth.

Bonded rubber mulch is elastic as well. It gives an extra springiness. This makes it suitable for playgrounds providing additional safety to the children.

It requires low maintenance and moreover gives a natural appearance. It is durable for many years and gives a seamless appearance, and is attractive.
What is the cost of Bonded Rubber Mulch?
---
The cost of Bonded rubber mulch depends on many factors like thickness of the material, fall height, location, preparation, color choices. If some of the pre-preparation is required before installing, this will cost extra to you. Likewise, different colors have a separate cost, so you will be charged accordingly.
The price ranges from $8-$13 per square foot for installation, depending on the thickness of the rubber mulch required. For resealing or reapplying, the binding agent for the long life may cost $1.25 per square foot in addition to you. The fall height of Bonded rubber mulch is up to 12. For accurate quotes, please reach out to us now!
Other services we offer: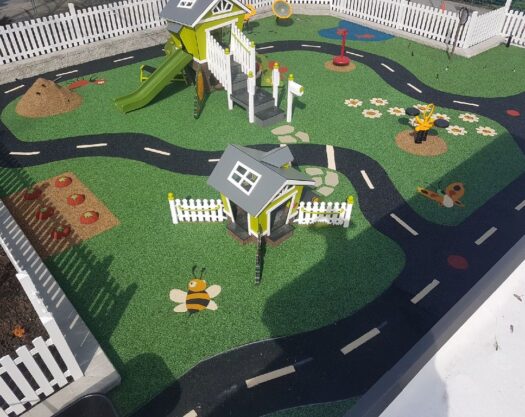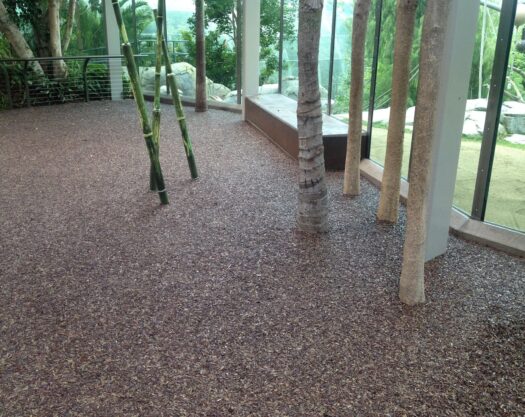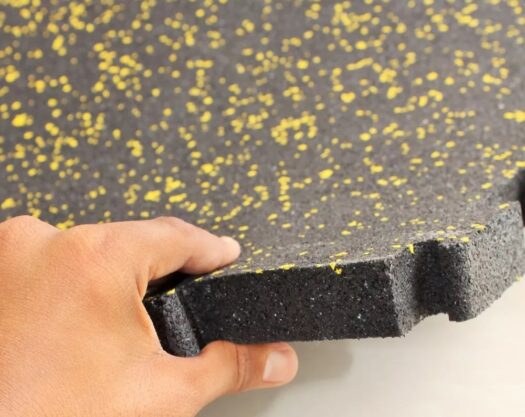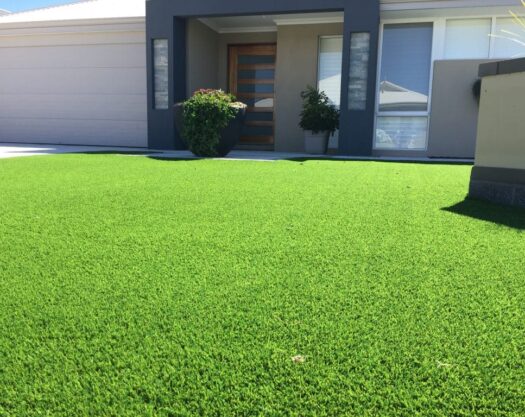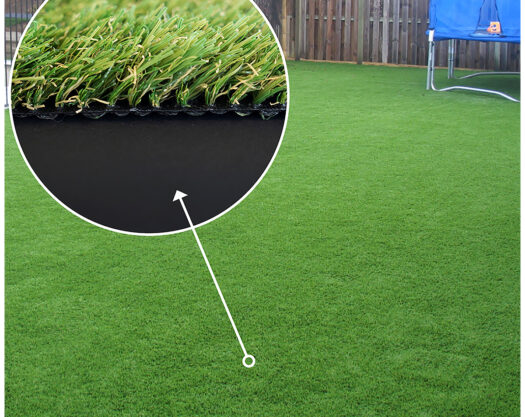 Why we?
Our company, Jacksonville Safety Surfacing, will provide you with the best deals and offers. Our company is one of the best team for this work. Our team works under professionals and experts who are experienced. Jacksonville Safety Surfacing employees are dedicated to their work and focused on their work. So, if you need the best safety surfacing services, please contact us.
Below is our list of additional services: