Best Bonded Rubber Installation Services in Jacksonville, FL

When you build a playground in a school or residential area, safety is the most important factor. As rubber is known for its shock-absorbing and resilient nature, it's suited quite well for safety surfacing on playgrounds, parks, and gardens. Bonded rubber flooring is a great option for areas that demand high safety. The rubber surfacing industry has grown rapidly, creating flooring that is attractive and shocks absorbent. Due to less maintenance, the majority of people install bonded rubber surfacing instead of other flooring or surfacing options.
Jacksonville Safety Surfacing is a renowned surfacing company that provides the highest quality bonded rubber flooring in the entire country. Bonded rubber is a clear choice for giving a natural look to your playgrounds, landscaping activities, etc. Call now to book our services and read along to know more.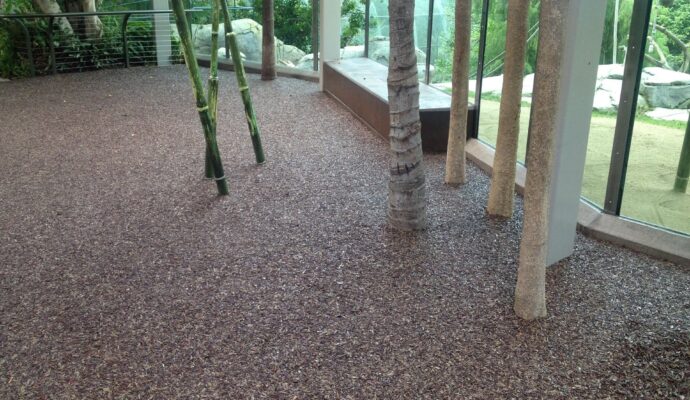 What is bonded rubber surfacing?
Bonded Rubber is a better surfacing solution than the common poured rubber. This type of surfacing is cost-effective and is highly recommendable. It consists of shredded recyclable rubber, and it binds with polyurethane, pigmented colors. It occurs in a variety of colors that make the area aesthetically pleasing. It is available in several colors, which include eight blend colors and seven solid colors. It is applicable in landscaping activities as well as on trails.
This type of flooring will not be displaced from the play area. It is made up of colors and chemicals that are not harmful to your children. Installation of this flooring is easy, and depending upon the area, it can be done in a day. It eliminates replenishment of gravel, sand, wood, etc. Shapes and colors can be created to enhance the beauty, safety of the outdoor areas. This type of flooring can be installed on grass, concrete, gravel, or any synthetic surfaces.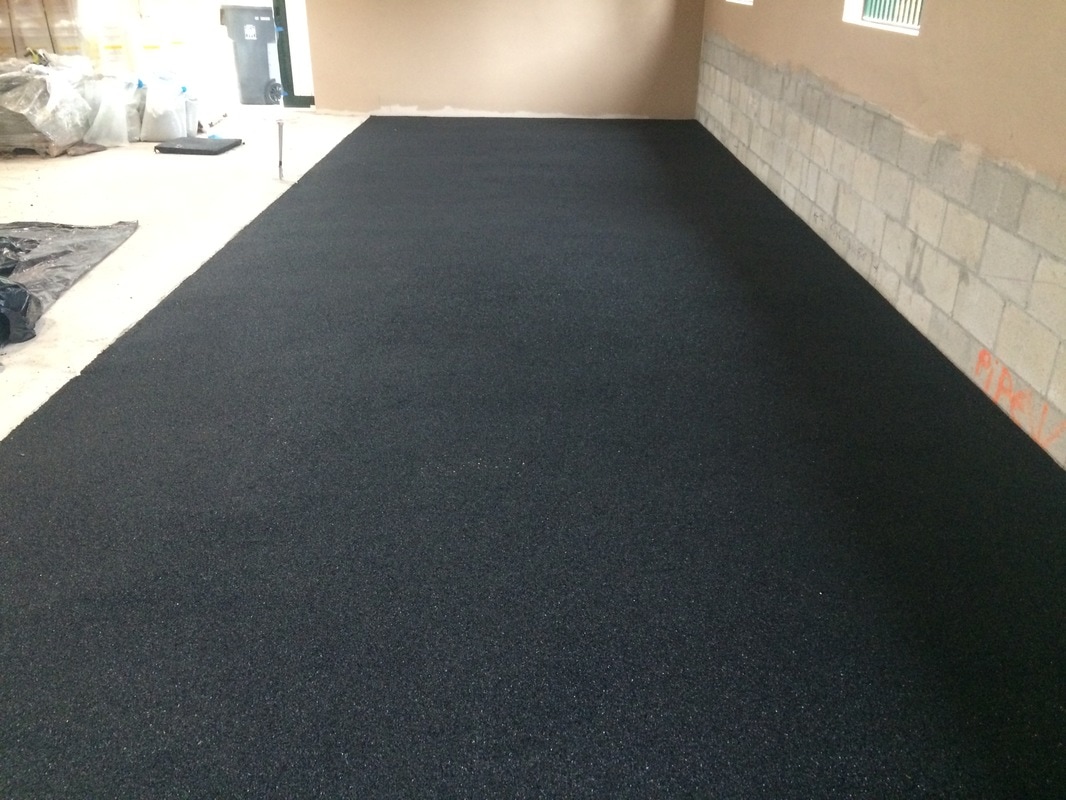 Characteristics of Bonded Rubber Flooring
The bonded rubber is made up of recyclable material which makes it environment friendly.

It can be customized according to your choice of color.

It creates a safe environment for children so that they can play without facing injuries.

It fulfills all the requirements of critical fall height of the equipment that is installed on the surface.
Where can this type of flooring be used?
Bonded rubber has installed in a variety of areas:
Golf courses

Swimming pools

Play areas

School and residential playgrounds

Jogging trails

Some indoor and outdoor theme parks

Landscaping areas

Many more
Benefits of installing this type of surfacing
It looks like wood fiber that is easy to handle and maintain. Some of the benefits of rubber flooring are given below:
The type of rubber used for flooring is recyclable.

It is UV resistant which increases its life.

Does not retain moisture.

Installation is easy as a single layer can be installed within no time.

The cost of installation is lower as compared to other surfacing.
Why prefer bonded rubber?
There are many reasons for preferring this type of surfacing. Some of them are given below:
It provides a cushion base to walk, run, etc.

It does not get displaced when activities are performed on it.

It gives a natural appearance to the surface. It will make the play area safe and accessible all year around.

It will mold according to the outdoor equipment like climbing frames, benches, tables. Due to the holes in the rubber flooring, water seeps into the ground.

Debris cannot get accumulated on it which is why maintaining it is easy.

The material used is non-toxic and environment-friendly.

High humidity in the ecosystem and temperature of the environment do not harm its effectiveness.

As it is resistant to moisture, it prevents microbial growth.

The surface of Bonded rubber is non-slippery, which makes it ideal for every season.

It is highly accessible for wheelchairs so that old people and specialized people can move on it.

We can mix various colors to create a combination of various rubbers.

It is available in various ranges of depths to suits the critical fall height of types of equipment.

An anesthetic advantage of this flooring is that it comes in several colors.

Lifespan and low maintenance are the two more factors due to which customers prefer it.
Cost of the application of bonded rubber for your surface?
The price range varies according to the requirements of the customer and design. We at Jacksonville Safety Surfacing provide flooring that suits your budget and requirements. Some factors are given below that affect the cost of bonded rubber flooring:
Size of the area where you want to install surfacing.

Depth of the flooring and location.
The cost of surfacing a playground varies from $8 to $14 per sq. ft. installed. The longevity of this flooring is about ten years. The rates for flooring of small spaces are more as compared to the larger areas. If you want to know about exact quotes, contact us. Our professionals assist you with the factors that influence the cost and guide you to choose the best flooring for your area.
Why choose us?
Jacksonville Safety Surfacing is a well-known firm that provides services regarding flooring. We make sure to keep in mind accuracy and preciseness when delivering the services. No guesswork is done as your safety is our utmost priority. Our team installs safe rubber flooring that prevents you from any hazard of onsite work. Our main motive is to give flooring services that last long and improve the area of installation. Our never-give-up approach has brought success in the bonded rubber flooring. It has helped us to achieve a strong relationship with our customers.
As we know, customers are most important for any business to achieve success. We provide you safe services for children so that your loved ones play and perform recreational activities without facing any allergies or injuries. If you want to make your area attractive with the flooring then, contact us. Our professional team will advise you regarding rubber flooring for your facility. Also, all our products come with a warranty and our services are affordable. So, for an affordable and reliable bonded rubber installation, contact us now!
Below is our list of additional services: