Best EPDM Rubber Installation Services in Jacksonville, FL

Everyone is looking for a flooring material that offers decent protection, looks beautiful, and stays intact for long. There is a good range of options to choose from that are available in the market. And EPDM rubber is one of the most efficient and durable materials for surfacing which not only offers protection but improves the aesthetic appeal of the place as well Jacksonville Safety Surfacing is well-known for offering EPDM rubber surfacing within the country. For more information read along.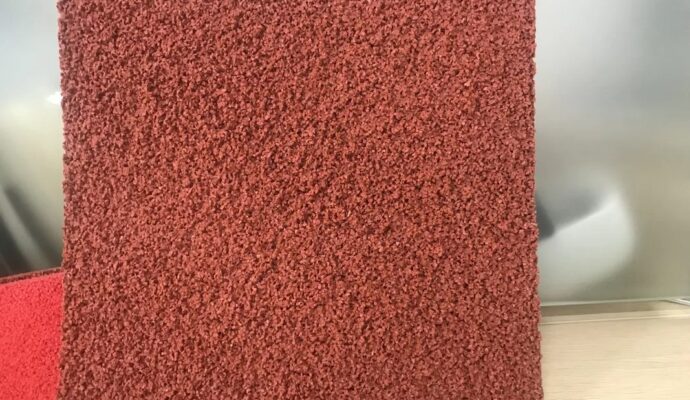 What is EPDM Rubber?
EPDM is a complex compound, aka., Ethylene Propylene Diene Monomer. It is a form of synthetic rubber. It is resistant to outdoor conditions as molecules in it are bonded with a single molecular bond that cannot break down in harsh weather conditions. This type of rubber consists of two primary molecules, ethylene and propylene, extracted from natural gas and oil. It can be installed mechanically or by using adhesives and formulated tape. It is introduced in the USA in 1962, from where it has been adopted in various industries all over the world. This membrane is glued over the existing layer. The gravel layer is introduced if it is not combined with the insulation layer.
This flooring rubber is highly chemical and ozone resistant. Its tensile strength is high that enables it to make thin layers of it. Chemicals, acids do not react when coming in contact with it. This rubber is non-toxic and non-marking, due to which it is used in food processing operations. EPDM rubber is used in pipe seals, gaskets, door seals, and waterproofing sheets. Its main benefit is that this is resistant to alkaline, dilute acids and ketones. This is also UV and ozone-resistant. It is extremely durable and also works well in the marine environment.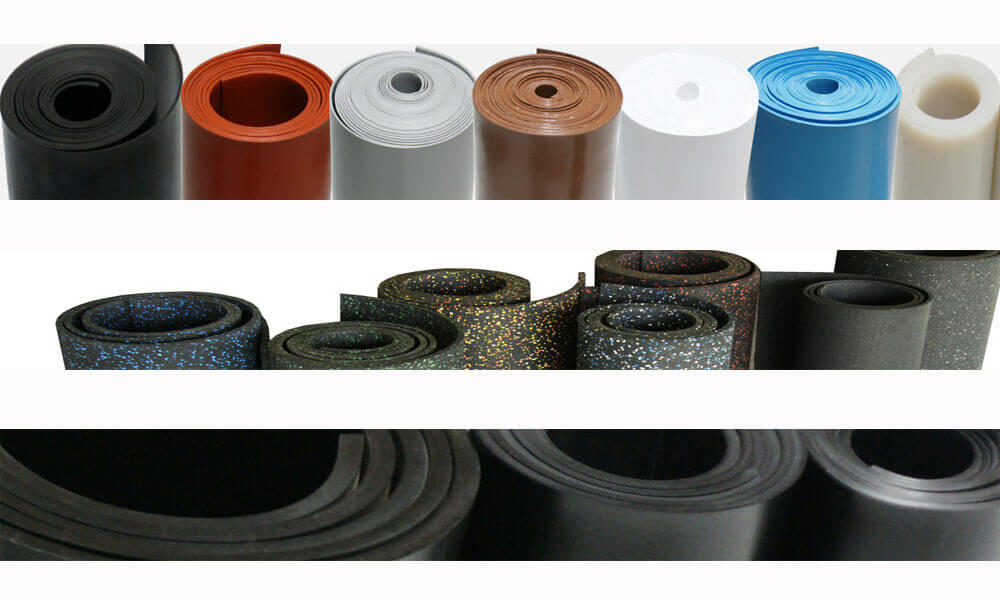 What is EPDM Rubber used for?
---
EPDM rubber is cheaper as compared to other materials. It is a good alternative for outdoor spaces that face exposure to sunlight and moisture. It can be used as a roofing or liner to prevent leakage. It is used in different areas for the following purposes:
Automobile: Due to this material's flexibility and weather ability, it is used in vehicle industries. It can be used to make strips that help to prevent weather conditions. It is found in the making of seals, brake systems of automobiles. It can be blend with other materials easily and used to make bumpers for cars.

Buildings: Insulation, waterproof are the two characters that make it possible to use in pools, seals of doors, liners of tanks, etc.
Industries: EPDM Rubber has insulating power, so it is used in electrical gadgets. It can be used to make parts of the water system, connectors for wires, hoses, etc.

This type of rubber is temperature resistant. This property is beneficial for making tubing, seals, gaskets, etc.

The synthetic rubber membrane is used for flat roofs due to its low maintenance. It does not pollute rainwater.

EPDM Rubber provides elasticity that makes it possible to be useful in manufacturing hangers of vehicles.

It is used as the surfacing of playgrounds for safety purposes that help lessen fall injuries.

It is used as a rooftop green and helps you save energy and reduce pollution. This type of roofing gives habitat to wildlife, as it is safe for animals.

When you install solar roofs, materials should have a longer life than solar panels. It is ideal for solar roofs.

Colored granules of this rubber mixed with polyurethane and then sprayed on concrete, bricks, wood, etc., so that surface becomes non-slippery in the pool decks.
Why you choose EPDM Rubber for surfacing?
---
This type of rubber roofing is environmental- friendly. It can be stable in the high-temperature range from -29 centigrade to 177 centigrade. It is suitable for commercial and residential areas worldwide. Some factors are given below which make it the best choice:
It is a highly durable material. It does not tear off easily. Its life expectancy is over 10 years if maintained properly.

It is a top choice as it is waterproof and does not penetrate water in it. This is used to prevent leakage of flat and low slop surfaces.

When we compare it with another type of roofing, the cost of installation is less. This material is light in weight, so it can be placed easily.

The traditional materials that are used for roofing and flooring, EPDM rubber, require low maintenance.

This type of rubber is sustainable to the sounds of the ecosystem.

It is a copolymer, which means if you stretched it, then it will return to its original shape.

Due to the stability of this material, roofs are walkable. Rubber roofs won't melt like other materials.

It is commonly used in ventilators and air conditioners because of its low electrical conductivity.
How much does it cost to install an EPDM Rubber?
This type of surfacing is becoming more popular due to its advantages. It is cheaper than other materials. It costs $5 to $10 per square foot. When the old roofing material of your area needs to be removed, then the cost will increase.
Jacksonville Safety Surfacing
The professionals at Jacksonville Safety Surfacing company are well trained, experienced. We also serve our customers in choosing the right kind of safety surfacing material. We offer the right product according to your requirements at the right price. We always focus on the quality and consistency of our services. Continuous evolution in the quality of products ensures the future growth of rubber flooring and surfacing. All these properties are responsible for our loyal customer base and its exceeding day by day.
Our team members' hard work, innovative ideas propel the rubber flooring forward. Our team will make sure that everything is done according to the desire of our customers. We understand that a diverse workforce enables us to solve our customer's problems easily. Our rubber surfacing services are spread all over the nation. We always make sure that you understand the complete techniques or methods that will help you to maintain products for the long term. Contact us now to book your quotes.
Below is our list of additional services: