Jacksonville's Best Poured-In-Place Rubber Installation Services

Wet Pour Rubber or Poured-in-place rubber is a perfect and elegant rubber surface. This surface is one of the best used and sold surfaces used in outdoor and risky areas. This surface is preferred due to its high strength and durability. Poured-In-Place rubber is widely used by people and also well-recommended. But to make the best out of the service, you should seek it from the best providers. That is why you should contact Jacksonville Safety Surfacing, which is the best safety surfacing provider in the country. We can provide you with excellent and phenomenal service.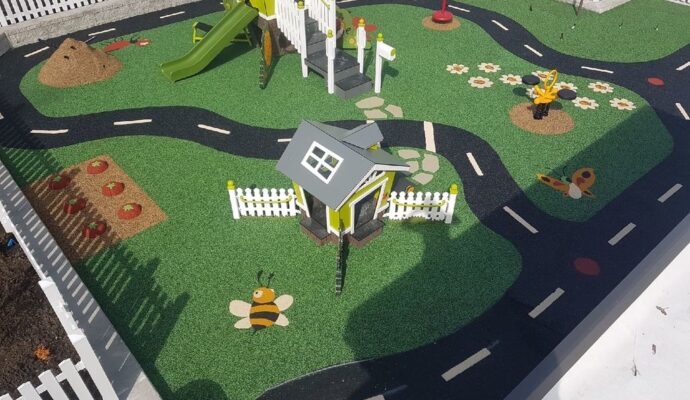 What is Poured-In-Place Rubber Surfacing?
This surfacing is a double-layered surfacing system that is made up of 100% recycled and reused material. Also, the uppermost layer is made up of the best recycled and industrialized rubber, which is a very premium material giving it an elegant and pure look. The material used is blended and applied on the job site, making it relatively simple to integrate labels and designs into the surface indefinitely. We have a one-year warranty for the surfacing we provide. The protection can also be extended to ten years under certain schemes and offers.
However, if you need more information about the warranty, please contact our experts. The services we provide are long-lasting and affordable. Advantages of Poured-In-Rubber Surfacing:
It has the potential to be UV tolerant.

Slip resistance is one of the best properties provided by PIP rubber.

Once mounted, they need very little upkeep.

It effectively satisfies all fall elevation standards for playgrounds.

The liquid is poured on-site to accommodate any custom patterns, labels, geometric patterns, or other intriguing possibilities.

It also is dust and water-resistant.

It is eco-friendly in nature.

It is double-layered and very safe for play areas.

Poured-In-Place Rubber is available in a wide variety of designs and colors.

Also, you can customize your designs, logos, etc.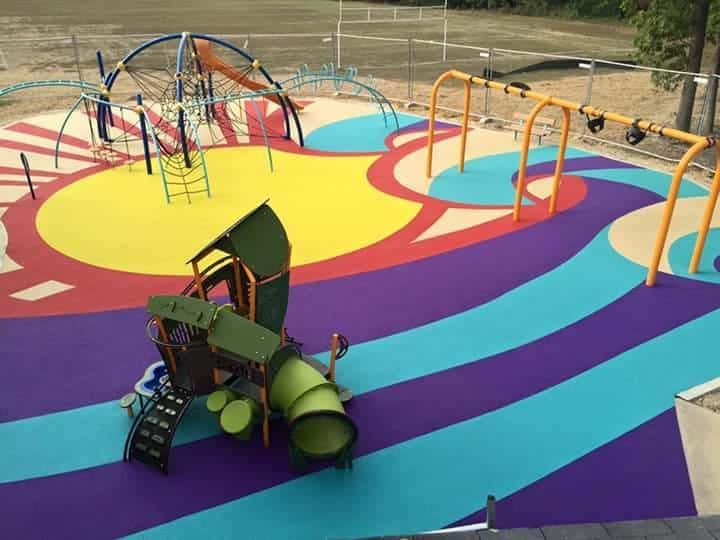 Cost of Poured-In-Place Surfacing
---
The cost of PIP rubber surfacing can vary depending on the depth desired for the playground. The greater the depth of the rubber surfacing, the higher the price. Additionally, as the range of the playground increases, it can get even safer.
Depending on the solutions you need, poured-in-place rubber costs $12-$20 per square foot on average. However, you can email our experts right now for exact quotes.
Who can help you with the PIP surface?
You should always look for the best and finest services neglecting the prices. But if the price is also a matter, then you should contact Jacksonville Safety Surfacing firm, which provides the best services at a very affordable price. We help you at every step and also provide free installation services on-site.  Services We Provide:
---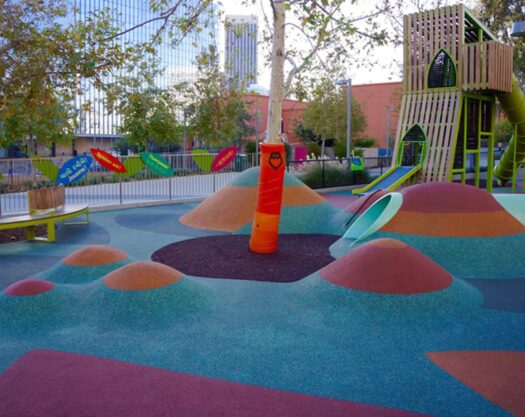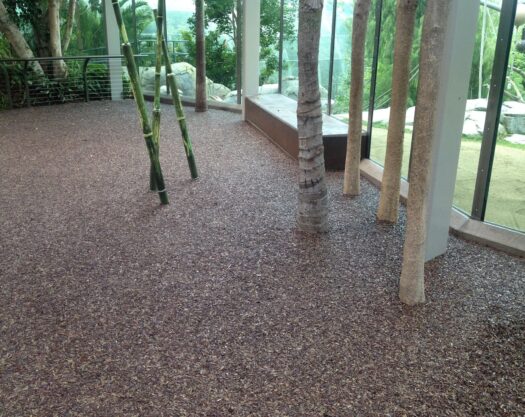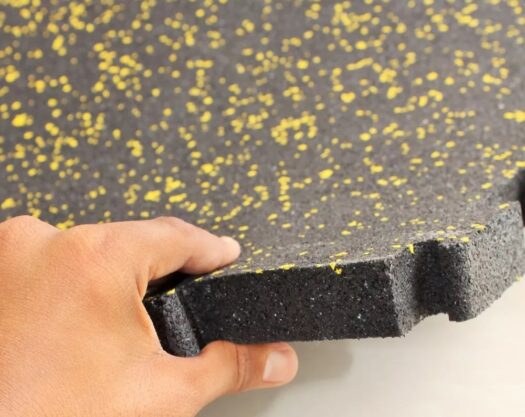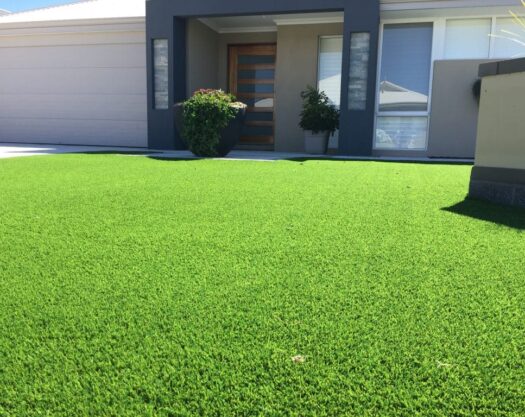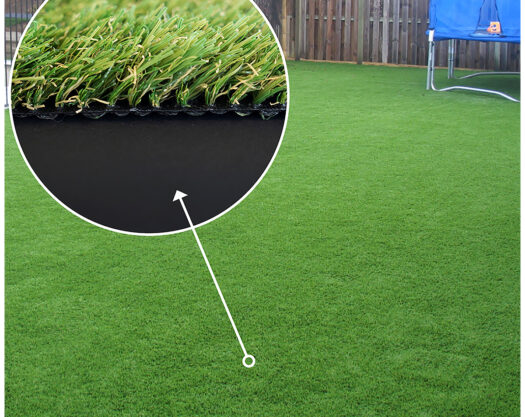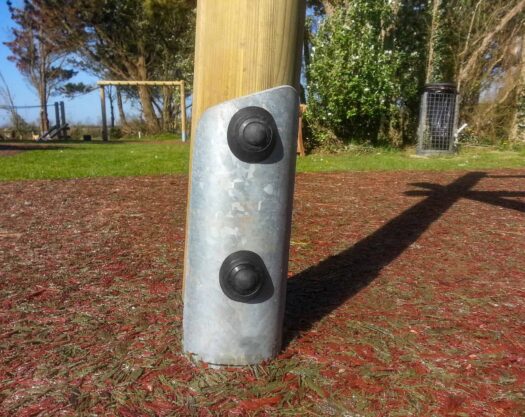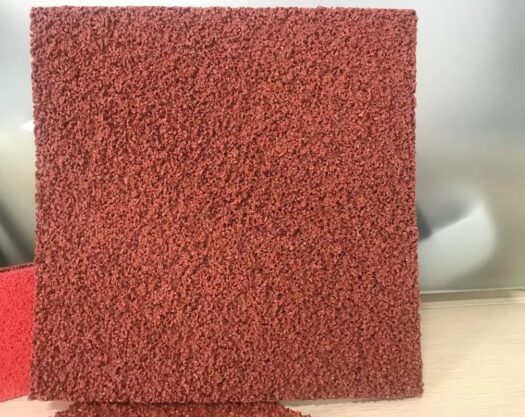 Contact Jacksonville Safety Surfacing Now
We offer services on nearly all surfaces, and we are a specialist safety surfacing business in America. Our offerings are dependable and last a long time for our customers. We provide fully managed services and solutions so that they might tackle the challenges that happen. We're one of the most trusted Safety Surfacing companies throughout the country. To ensure that our consumers are never disappointed, we never compromise on consistency and only use the highest-quality materials and equipment.
Our highly qualified and seasoned professionals are the best in the industry and have been delivering high-quality services for many years. You would never have a reason to complain if you seek service from us. We guarantee that all of it will be handled under our customers' wishes. The employees here have made it a tradition to function efficiently and provide solutions to their problems. In addition, our organization has coverage in all 50 states and any city within those states. So, if you are convinced and demand any service, you can visit us and book your quote.
Below is our list of additional services: