Best Products & Services by Jacksonville Safety Surfacing

When considering building a playground, whether, for schools, residential purposes, or community areas, nothing is more important than safety. And one of the critical ways to create a safe playground is using safety surfacing material. Jacksonville Safety Surfacing is a renowned organization that provides safety services in the entire 50 states of America. We have a wide variety of materials that ensure the best and safest area for anyone who uses the playground.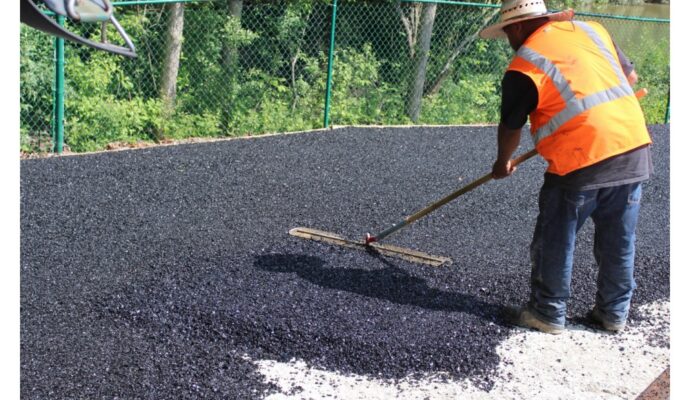 What is safety surfacing?
Safety surfacing provides a protective layer to your playground to minimize the injuries caused by playing and falling. Safety surfacing is a playground necessity. Despite so many precautions taken by parents, teachers, and everyone around, there stand the chances of falls which are inevitable.
Children jump from swings, move around on them carelessly when not in sight of their parents. Children also tend to lose their balance on certain playground equipment. This can lead to serious head injuries. But the measure which will actually safeguard the children from extensive injury is a good safety surfacing material installed from a reliable organization like ours.
What are the principles of our organization?
Some set rules make our firm one of the best and highly desirable in entire America. They are:
Excellence: We are committed to providing products that are created with deep thinking and the excellent skills of our laborers and workers. We hope to be committed to our service of customer satisfaction.
Education: We believe new and better technologies keep on evolving with time. We believe in educating our workers and employees so they are updated and the perfect choice to serve people with desired demands.
Innovation: All our products are uniquely created for our customers. We believe in serving the latest technology, safety, and better equipment working. 
Integrity: We have the aim to keep our moral character and authenticity high in each and every project we undertake. 
Safety: All the materials provided by us for safety surfacing are genuinely better and a good option for all areas. So, you can rely on our services and safety surfacing materials.
Why choose Jacksonville Safety surfacing for your desired service?
At Jacksonville Safety Surfacing, we work hard to ensure that our people receive the best quality product. The safety of children is a must. With the right level of safety surfacing, you can actually prevent major accidents in the playground.
Our organization comprises skilled and professional members who have worked hard in this field and are now sure of what material is the best for your situation. If you need guidance about maintaining or choosing the right material, you can come to us anytime. We can help you out and provide you with safe, attractive, and desirable playground safety surfacing.
Contact us now
If you are planning about safety surfacing, you should not hesitate and approach us today itself. Our services are affordable, easily available, and reliable too. Dial our number now and experience the best safety surfacing services in America. 
Below is our list of additional services: