Best Synthetic Grass Installation Services in Jacksonville, FL

It is essential to maintain the safety of children when they are playing outside in the parks. This can be done by using safety surfacing materials which can reduce accidents to greater extents. Synthetic grass is one of the widely used materials as it mimics natural grass but has increased safety and looks green throughout the year. Also, synthetic grass looks natural.
However, for long-lasting and low maintenance safety surfacing, the material must be installed correctly. Jacksonville Safety Surfacing provides a considerable number of safety surfacing services throughout the 50 states of America. We have our consultants and professionals in all the states who can resolve all your issues and concerns regarding safety surfacing in a simplified manner. We have been keeping safety as our prime target.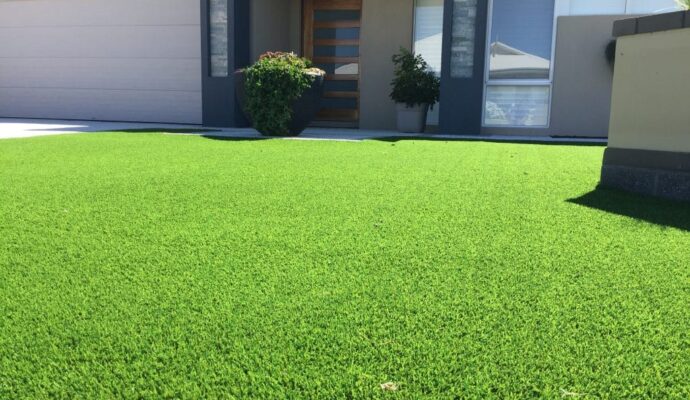 What is synthetic grass?
Synthetic grass is one of the most preferred safety surfacing materials that is used these days for playgrounds and lawns. The organic elements make the area look and feel more natural. This material provided by our suppliers is certified by international standards such as ADA, IPEMA- certified. 
How is the installation of synthetic grass done?
The installation of this surfacing is done by starting it with 3-4 inches of road base. On the top of the base, a security pad is laid and secured. The range of the pad varies from one to two and a half inches in depth. It is also dependent on the fall height of the playground equipment. The synthetic grass is then made to roll out all over the pad and then glued to seal it perfectly. The grass is filled three-quarters of an inch with sand so that the blades are set straight. In the end, the grass looks extremely beautiful and exceeds all the safety requirements.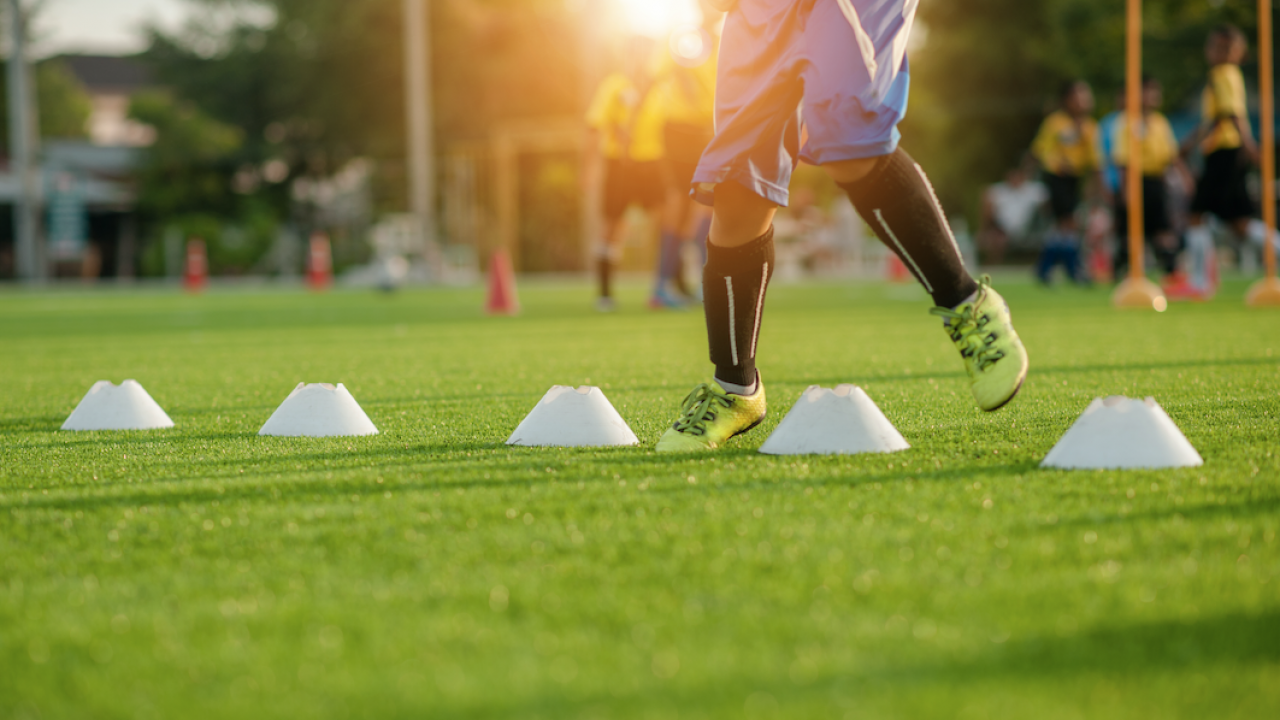 Installation of synthetic grass can be done as a complete system or installed over existing PIP. This removes the need for a pad and base coat. This type of artificial grass is low maintenance. A garden hose can be used for removing debris from time to time. The infill can be done occasionally, which is based on the use of the playground.
How much does synthetic grass cost?
There are basically two major factors that will determine the overall cost of your safety surfacing. They are a type of material used for surfacing and the total area to be covered. Synthetic grass is costly initially, but it will prove much more beneficial and cost-effective in the long run.  Since each and every project is different, you can consult our experts to estimate your project's overall estimate.
Why choose synthetic grass for your safety surfacing of the playground?
Here are some mentioned benefits of safety surfacing for your playground:
---
Why choose Jacksonville Safety Surfacing for any kind of surfacing work?
At our firm, we believe in providing quality material and installation service. Our services are widespread throughout America. There are a lot number of reasons for you to prefer our organization.
Safety surfacing installation/ repair/ replacement – After a complete inspection of the area to be surfaced, our experts can provide you guidance and authentic reviews about the product that will suit your area. 
Customer satisfaction – We believe in making our customers happy. If you choose us as your surfacing providers, we will make sure that your invested money does not go in vain. You will get complete benefits from the deals. Our greatest achievement lies in making customers feel comfortable and providing them quality work.
Cost-effective schemes – Our price range is very genuine and affordable. You don't have to stress about paying more. We will provide the best quality work in your given budget. 
Thorough cleanup – This is a very good quality for any safety surfacing organization to follow. Our workers will clean up the site completely after the work has been done for the day. We leave the site in tip-top condition. A haul-off truck is brought to the site and is filled with waste, and the site is left without a trace. 
Jacksonville Safety Surfacing assures you of the quality and safety of your children. We feel proud to deliver beautifully designed and created customized playground safety surfacing.
Contact us now
If you are planning to make additional beneficial changes regarding the surfacing of your playground, contact us right now and get supervision from world-class experts and professionals. We will extremely happy to serve you. Dial our number now and book your meeting with us.
Below is our list of additional services: